Improving
Health

and

Fitness

Professionals

Join 72,000+ coaches and receive the popular '5-Reps Friday' email newsletter.
Business strategy
Client connection
Free weekly newsletter
Unsubscribe anytime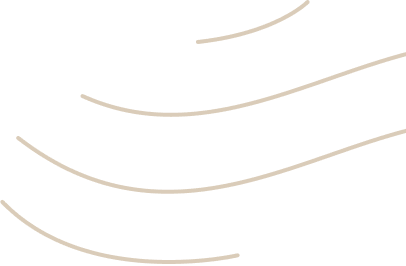 You will get one short email every Friday and occasional promotional messages. You can unsubscribe anytime.
250,000+
books and courses sold
100,000+
personal trainers, nutrition coaches, and gym owners taught
Standing out in this industry to get clients is
hard.
Whether you're a new trainer or you've been in the game for years, it can be tough to figure out how to get clients and serve them well without compromising our own personal relationships, wellbeing, and quality of life.
Fitness and health coaches are passionate about helping others. Yet sometimes it feels like all of the humanity and ethics have been stripped away from our industry. It doesn't have to be this way. Let's thrive, together.
Here's some problems to overcome: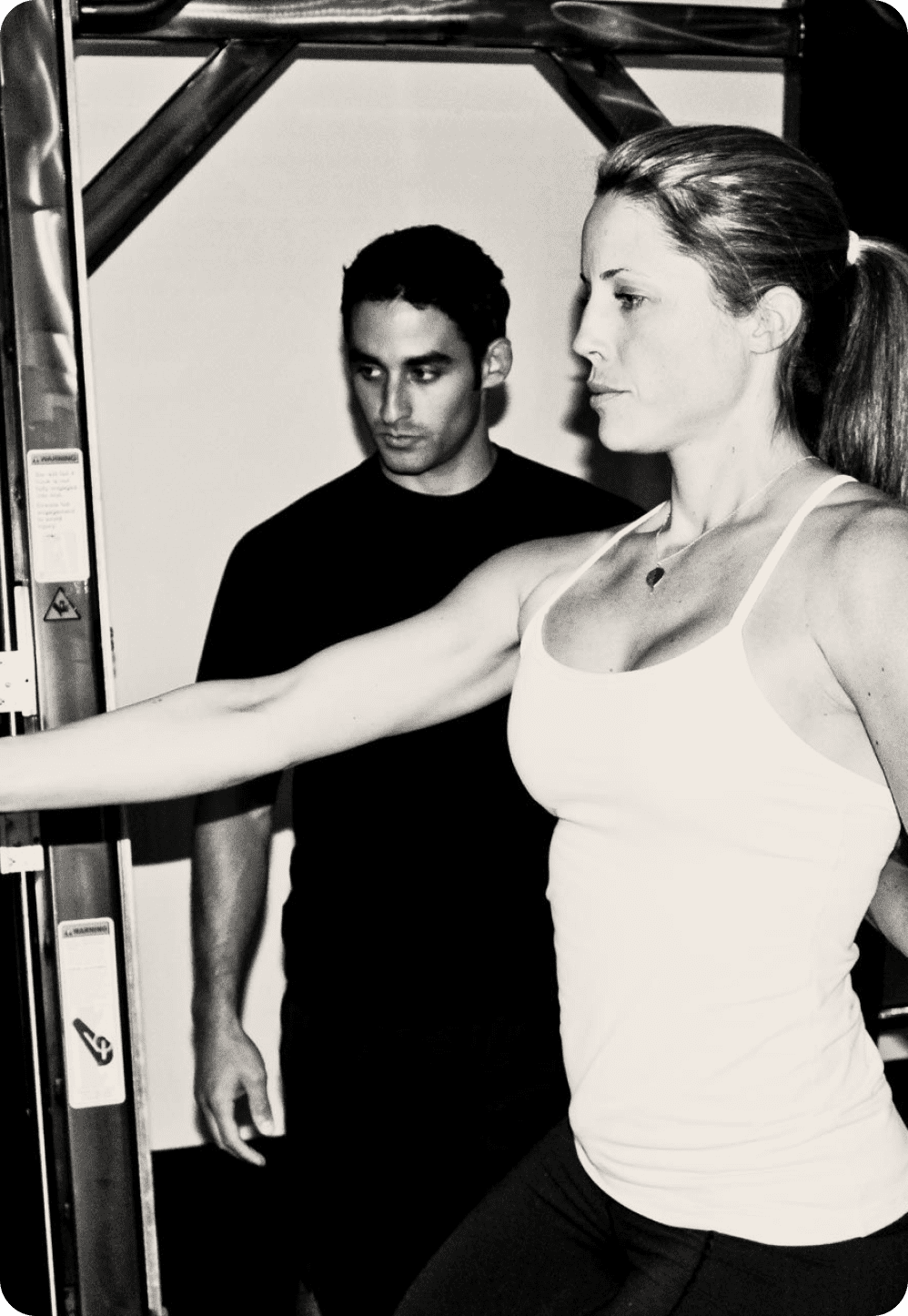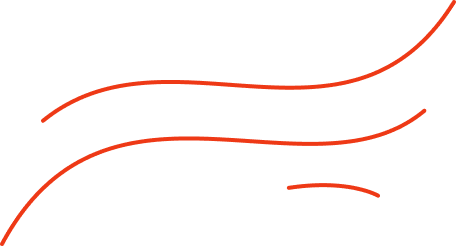 PROBLEM
The industry's saturated
The cost of entry to the fitness industry is close to zero. Certifications are cheap and easy and online you don't even need one. Anybody can create content on their phone and build an audience. So, how do you stand out?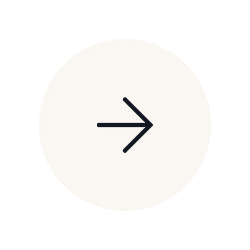 SOLUTION
There's more opportunity than ever!
30 clients paying you $300 a month will earn you $108,000 yearly. That's only 30 customers. Breathe easy. You don't need 1,000s of followers. Instead, figure out the 1% that makes you different and unique and go all in.
PROBLEM
Competing with $$Billion$$ companies
Massive companies now offer great looking professional apps. Influencers and celebrities are putting out their own programs. You just want to help people but you don't want to look like a mess to your clients.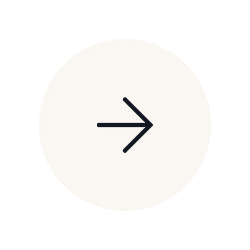 SOLUTION
Elevate your brand with professional tools.
Raising the value of what you do has never been easier. Do it by delivering a good-looking, aesthetically clean program, every time.

We can fix this: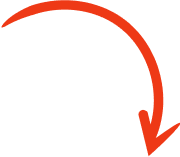 Stand out and impress your clients with QuickCoach.Fit
Have your own app with professional coaching software. It's free.
Learn More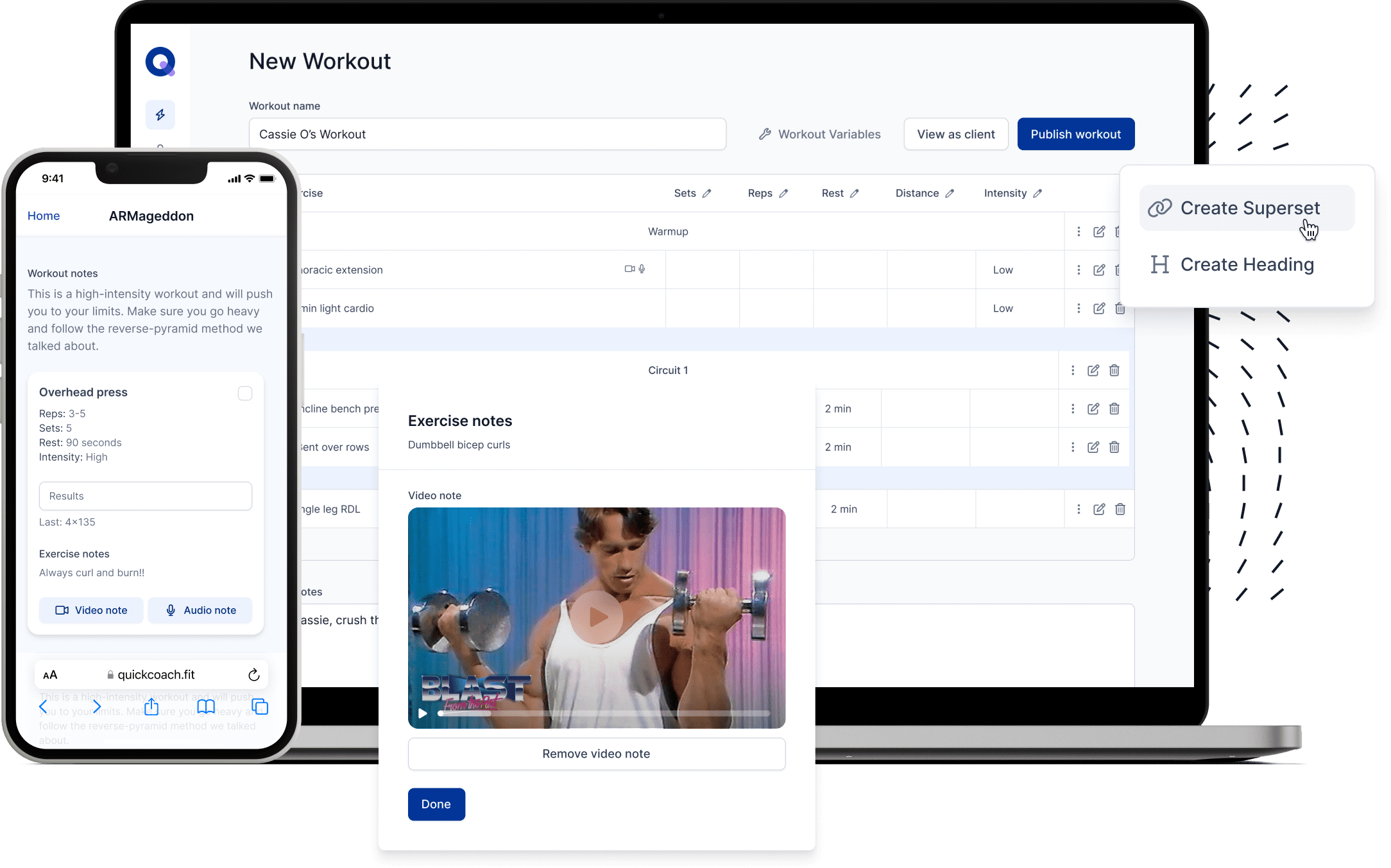 "I have a 100% switch and positivity rate for all my clients!"

"I'm shocked that it's free!"

"This is 1,000X better than Google Sheets!"

"It reduces barriers to program adherence!"
ABOUT ME
How I can help you
avoid burnout

and

achieve success

in this industry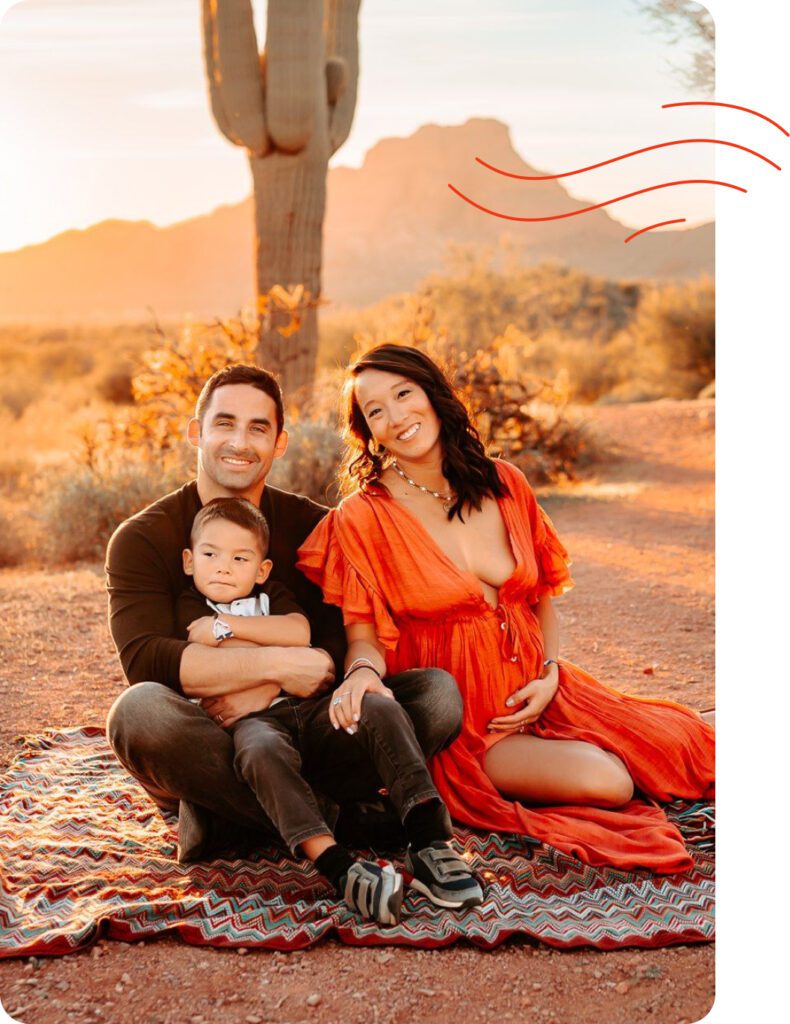 Hi, I'm Jonathan Goodman and I started training clients one-on-one in a University gym in 2005. I loved the job but the 6am starts left me burnt out. There was no time for anything; I just wanted a girlfriend.
The industry's been good to me. My wife and our two sons travel for months each year and I've built a thriving career in our beautiful, yet somewhat, flawed industry.
Unfortunately, many of my early colleagues failed and exited the industry, leaving their passions behind. They were never provided with the professional tools and education they needed to thrive. It sucks.
So, I've dedicated this next stage of my career to helping you help more people. There's a mix of free and paid resources from 1,500+ free articles, to free professional coaching software, to paid business mentorship. Please poke around, and I hope it helps.
BOOKS
Learn From the Best Books for
Personal Trainers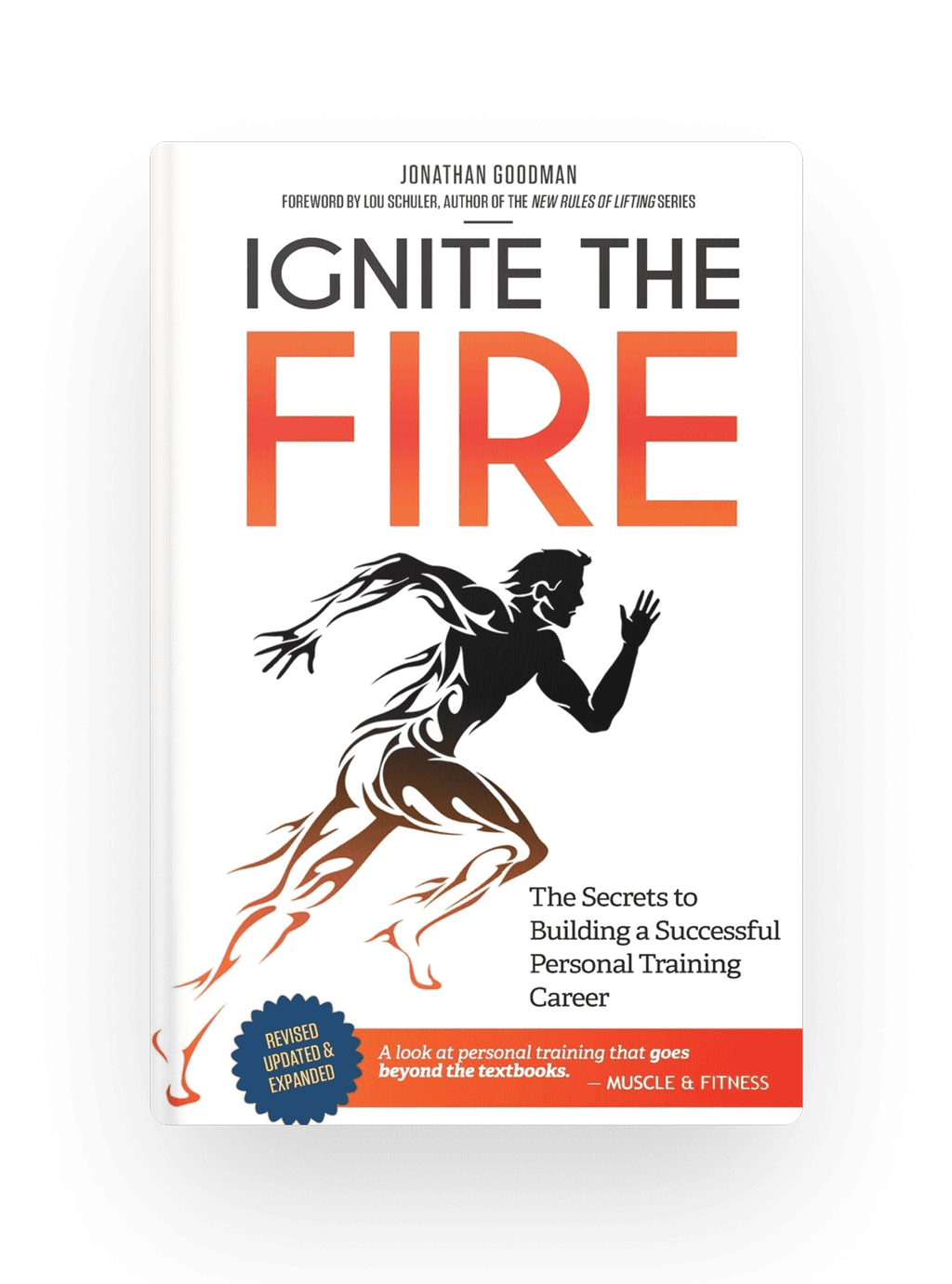 Ignite the Fire
$19.99
Ignite provides a clear road map to building your career from the bottom up so you can find more clients, build your reputation, and make more money.
Muscle & Fitness called it "A look at personal training that goes beyond the textbooks." and Livestrong rated it as one of the 21 Must-Read Health, Fitness, and Nutrition Books.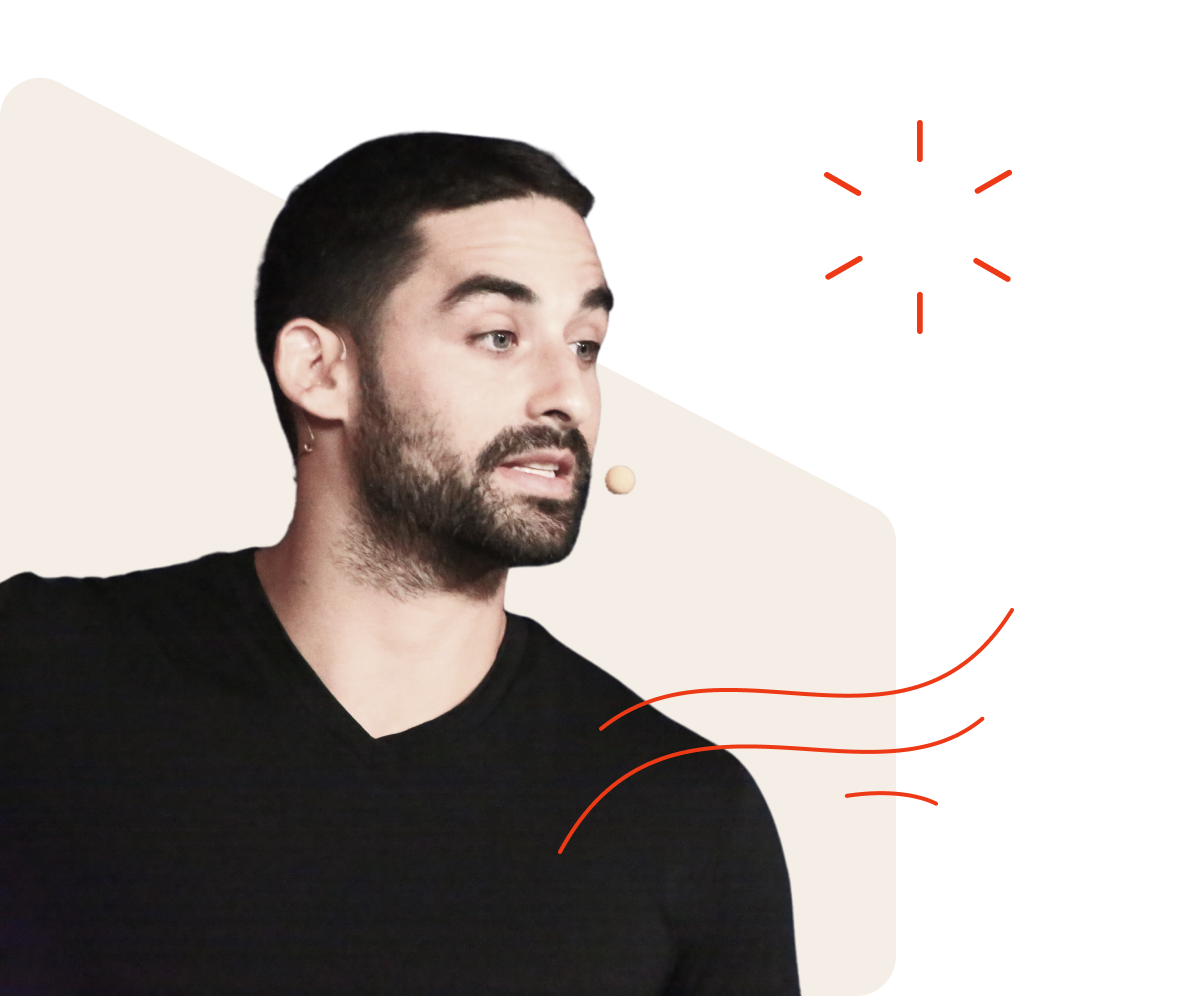 MENTORSHIP
Financial Freedom for
Online Trainers
Systems, marketing, and client care –Your success is guaranteed in both of our business coaching programs.
Do it Yourself
You're new(er) to online training
Learn how to get clients and take great care of them
Become setup perfectly for growth.
100% self-paced with group support + an option for personal phone coaching.
Get Started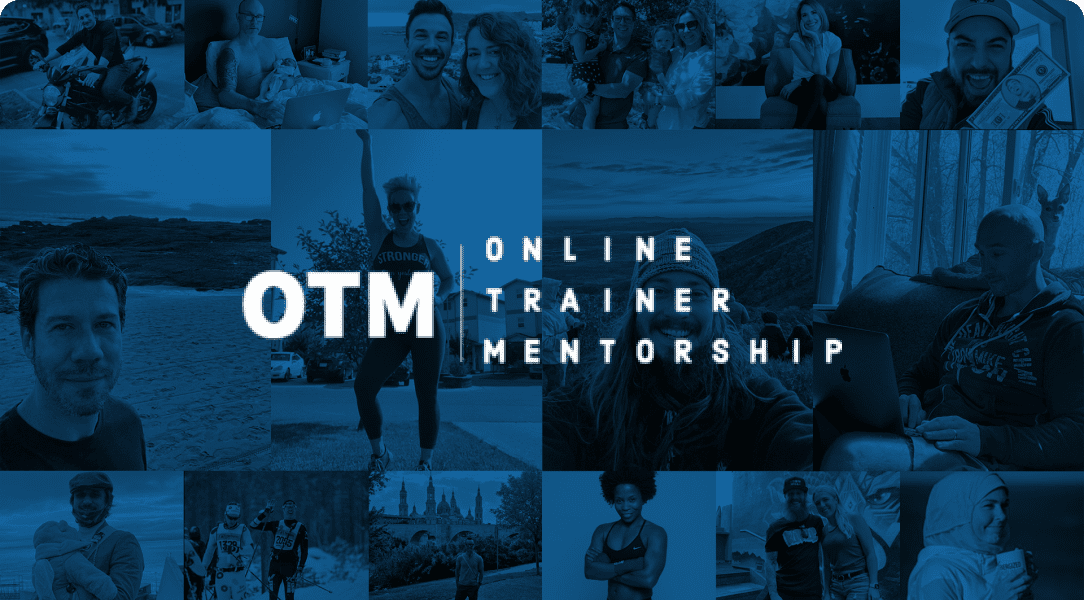 High-level mentorship
You're already making $1,000 (minimum) online.
Change more and deliver a premium service.
Reach and help more people.
Includes both personal coaching and group workshops.
Get Started
Phone Consulting
High-end strategy for gyms or large online coaching companies
Identify gaps in your client care
Improve your retention
Supercharge your team and growth
Cost $1,000/hr. Max 5 hours (pending availability).
Get Started
We've Taught 100k+

Personal Trainers, Nutritionists, and Gym Owners

With the extra few thousand each month I'M ABLE TO WORK LESS AND HAVE MORE TIME WITH MY SON. I spend about 10 hours a week training in-home, and 5 hours of training online. That's it. I'm like a stay at home dad.

That moment when you realize…YOU HELP CHANGE LIVES WHILE MAKING MORE MONEY than you ever dreamt of. I work with over 150 clients and travel with my girlfriend around the world – been in Hawaii since July.

I've trained 140 clients earning an extra $30,000 in one year of online training. This, whilst I cared for my mum (who underwent her 4th heart surgery) and enjoyed a 3 month trip throughout Europe for my husband and kids, which I funded.
Arpita Boyd

India (currently traveling the world)

When I started back in 2016, I trained 4 friends for free. Today I have trained almost 340 people (paid, of course) in 19 countries.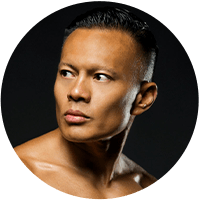 I used to be the trainer who loves to train but sucked at the business side. Now my husband and I own and operate a studio and I work with 30-50 online clients. This past year we exceeded our year-end revenue goal in July!
Kristy-Lee Wilson

Australia / USA

I work around my kids. What more could I ask for? This is not just convenient and affordable for our clients but also it allows for trainers like me to still be able to do what we love whilst raising a family at the same time.

I am about halfway through and really only started implementing everything hard last week. I already have five clients paying me $400/month. And the best part is that these are people whose lives I can really impact, that truly need my help.